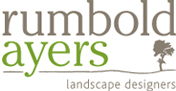 Privacy Statement
Use of Cookies
We want to make our website as easy to use and reliable as possible. This may sometimes involve placing small amounts of information called cookies on your computer or other device. Cookies can do lots of different jobs, like remembering your preferences and enhancing the browsing process. They also give website operators useful, non-personal information about how people use their website. You can find more information about cookies at:
BY USING OUR WEBSITE, YOU AGREE THAT WE CAN PLACE THESE TYPES OF COOKIES ON YOUR DEVICE.
Where our website links to external resources or websites such as Facebook and Twitter, these may add their own cookies. These are outside our control.
Disabling cookies
You can stop cookies being downloaded on to your computer or other device by selecting the appropriate settings on your browser. If you do this, however, you may not be able to use the full functionality of this website. There is more information about how to delete or stop using cookies on the
About Cookies
website.
Email
Emails that we send to you or you send to us may be retained as a record of contact and your email address stored for future use.