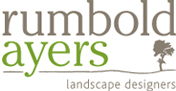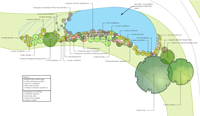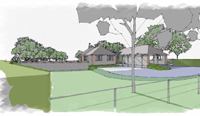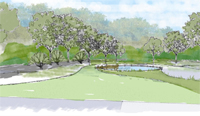 Landscape Consultancy

Our landscape consultants work closely with architects, developers, planning specialists and self-builders to provide high quality landscape designs and specifications that not only match our client's objectives, but also make a positive contribution to the local environment and community.

Typical services range from landscape plans and maintenance plans, site layouts for commercial or residential developments, and holiday lodges, etc., to landscape and visual impact assessments. Our approach is flexible, balancing creativity, time and economy.

Our landscape consultancy services encompass aquatic systems, for example reed beds, aquatic and marginal planting, and sustainable drainage systems; environmental matters such as wildlife corridors and links, wildflower, hedgerow and woodland renewal; ecological services such as species surveys (in partnership with suitable specialists, where appropriate); and all kinds of external works – both hard and soft landscaping.

We are very conscious that our landscape consultancy work doesn't necessarily have to make any bold statement – in fact, it often seems almost invisible. Rather, it is often about working in sympathy with places, nature and people. Issues such as increased biodiversity, resilience to climate change, and better resource management are just as important as creating inspiring places.

The following pages describe just some of the landscape consultancy services we offer.