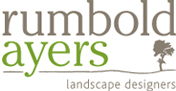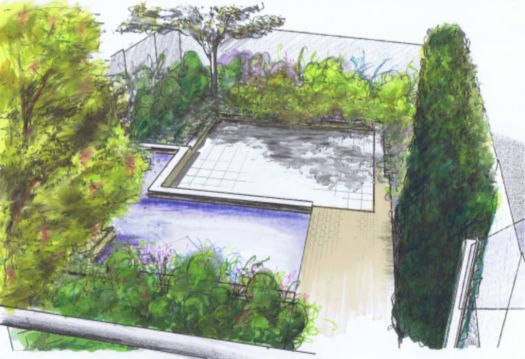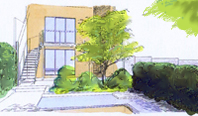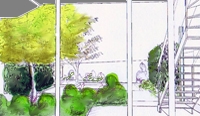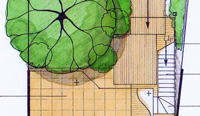 Welcome to
Rumbold-Ayers landscape designers, specialists in garden design and residential landscape architecture.
We are professional landscape and garden designers, serving domestic and commercial clients, architects, self-builders and developers throughout the South of England and further afield, from our base near Salisbury, Wiltshire.
We don't have a specific "house design style". Rather, we believe a garden should reflect your own stylistic preferences, the architecture of your home, and the characteristics of the site and it's setting in the wider landscape. Hence, we are equally comfortable with a contemporary, classical or country cottage style. Indeed, one of the primary functions of a well designed residential garden is to help a house blend into it's surroundings, and so the house is almost always the starting point for the evolution of the garden design.
Our services extend from advice and documentation in support of planning applications, through
conceptual design
, to
planting plans and detailed design specifications
, and tendering. Our involvement continues through
construction and planting
to completion.
In addition to garden design services we also offer a wide range of landscape and design expertise, extending from ponds, reed beds and drainage, to sustainable development and garden retoration.
We are primarily a design and consulting practice but we do supply plants for our clients' projects, and we can supply and build decks and other timber garden structures. We also design and supply bespoke garden furniture.
Even if the landscaping topic you're interested in doesn't feature on the following pages, please don't hesitate to
contact us
— we may have just the expertise you are looking for.